Garden Design - Planning A New Garden
Create a new Garden or
Re-model

your existing Garden.






We can create a Garden Design Plan for your garden whatever style of garden you would like, whether you want a low maintenance garden design, a contemporary garden design, a cottage garden design or a formal garden design. Our aim is to design for you a garden which you will love.
Our Garden Design Plan process develops a Garden Design Plan for your garden, taking into account all your requirements. We put these together with your existing garden, with all its positive and negative features, to produce a beautiful garden plan which when constructed will provide you with joy whether you are within it or admiring it from a window. Our Garden Design Plans can save you wasted money and time by looking at the complete picture with the added experience, knowledge and artistic abilities of a professional Garden Designer.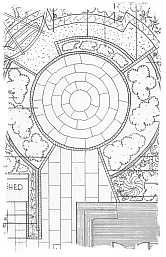 The new Garden Design Plan is completed after an on-site consultation with yourself and and a survey of your existing garden. We can then organise a landscaper to build the garden for you or you can select your own landscape contractor or build it yourself. So whether you live in Dublin, Wicklow, surrounding counties or anywhere else in Ireland we can look after your garden. The new Garden Design Plan will show you 3D visualisations of your new Garden Design Plan, the position and size of all the new features to be built in your garden including Paving, Decking, Lawns, Flower Beds, Walls, Fences and Special Features.

Willow Garden Design has completed Garden Design Plans for many beautiful gardens in Dublin, Wicklow and Ireland which give immense joy and pleasure to their owners. See our clients recommendations.

See also our sister company
www.gardendesigndublin.ie/garden-design-dublin/