We provide our Distance Garden Design service via email, phone and the post. Our Distance Garden Design Service, will provide you with a professional Garden Design Plan for your garden. This service is available from anywhere in Ireland or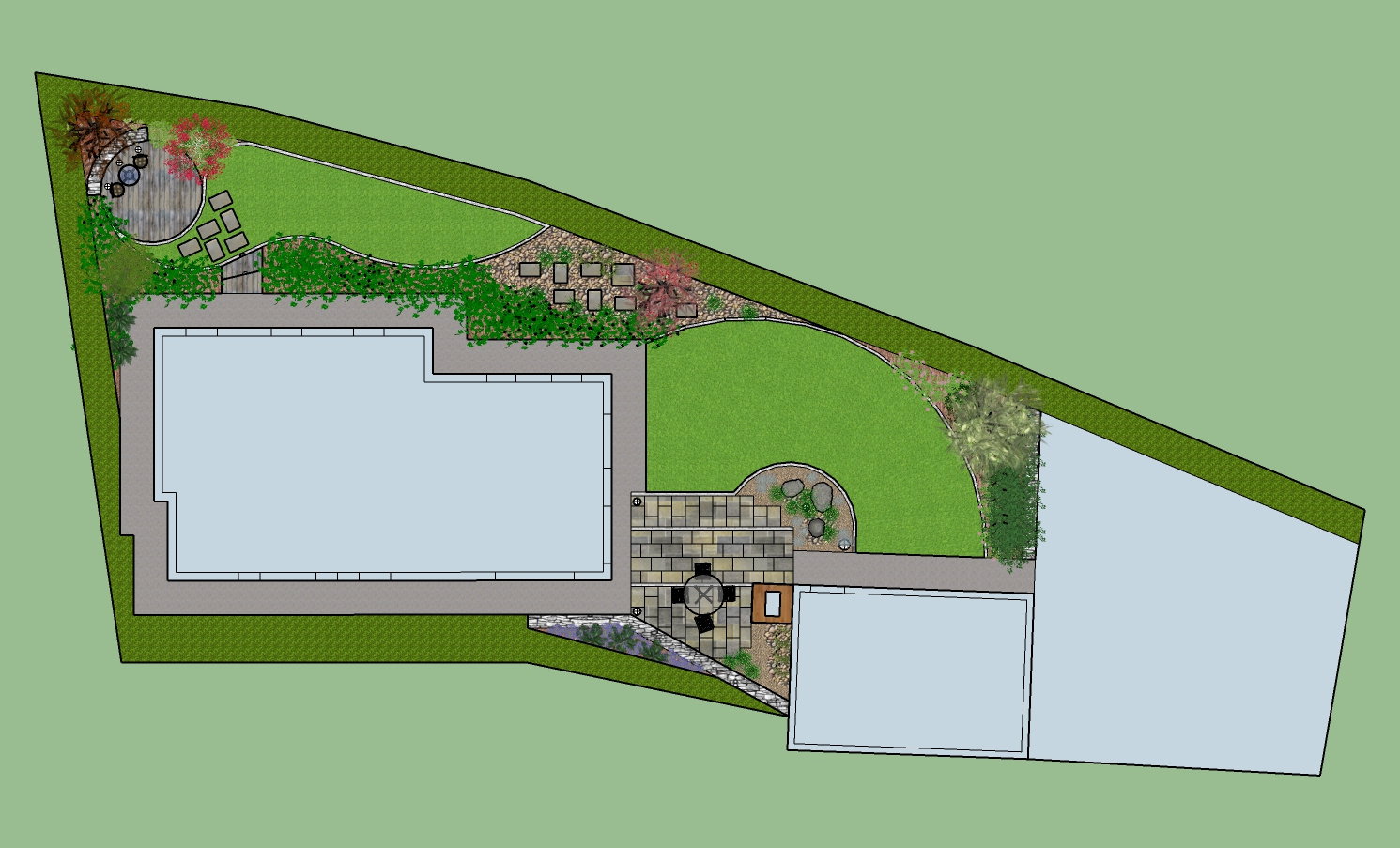 worldwide, using email, the post and/or telephone conversations. The Garden Design Plan will be professionally finished and can be used by you to give to a landscape contractor who would build the garden for you or you can build the garden yourself either immediately or phased over a number of years to match both your budget and time available. This Garden Design service suits many clients as it is cheaper than our full garden design service and can be availed from anywhere in Ireland or even worldwide.
Whatever style of garden you want we can produce a Garden Design Plan for you, whether you want a family garden design, a low maintenance garden design, a stylish front garden design, a garden design for entertaining and dining, a cottage garden design, a contemporary garden design, a city garden design or a lovely garden design to just admire from within the house. Whether you are a gardener or not, Willow Garden Design can help you have the garden design of your dreams.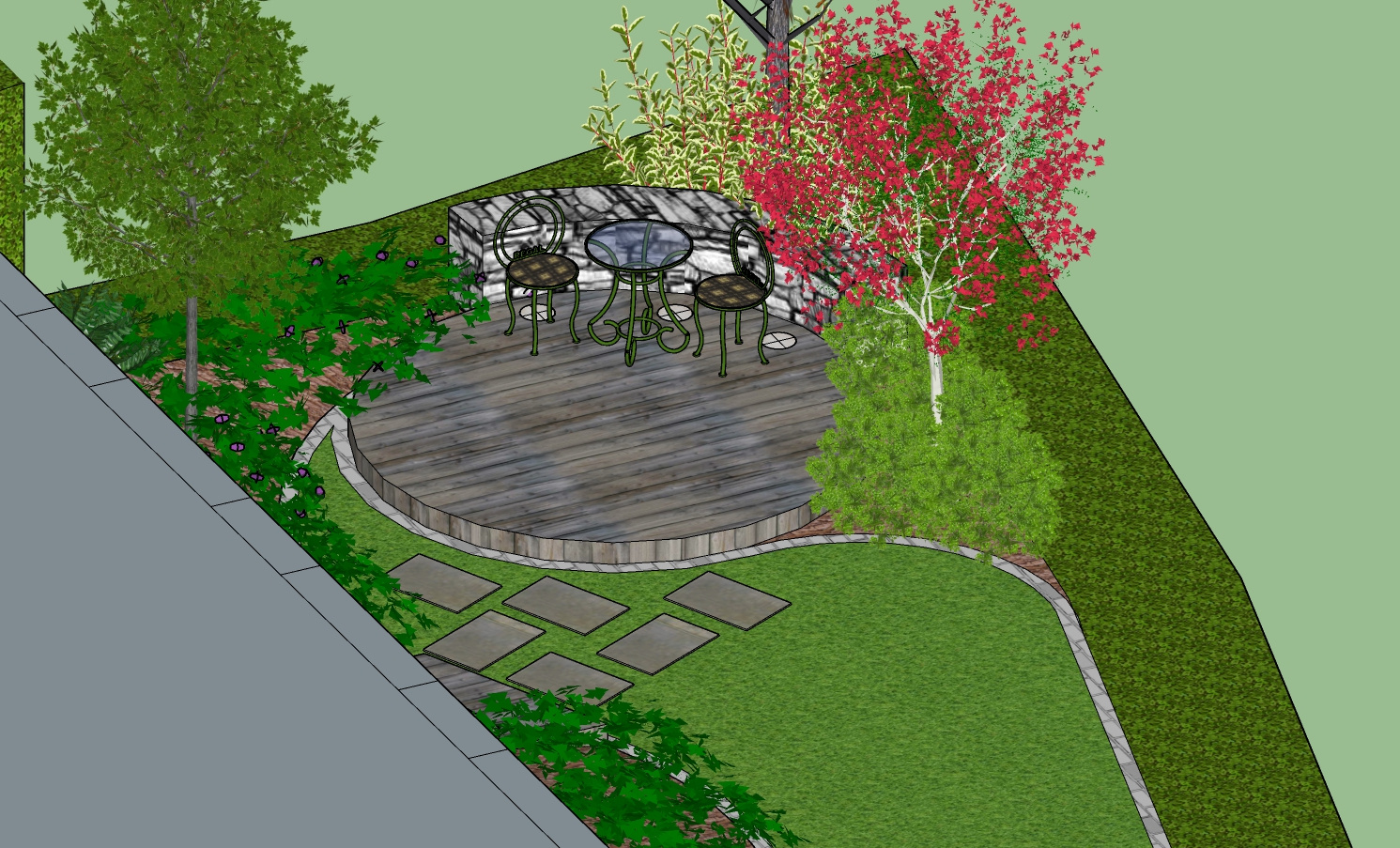 To avail of the Distance Garden Design service you will need to provide us the dimensions of the garden, some photograghs of the current garden and complete a Garden Design Questionnaire which we provide to you, which will identify your likes, dislikes, wants and needs.

Using the above we will be able to compile a Garden Design Plan which you will be able to use to build your garden. This can be sent to you either by email or post. The Garden Design Plan will include a 2D to scale notated garden design drawing showing where all the features in your garden will be located, including patio's, lawns, borders, features etc and 3D visualisations of your new garden showing what it will be like when you build it.
If you wish to avail of our Distance Garden Design service please contact us either by phone or email. See also our prices for this service.